World Water Day by Surfrider Foundation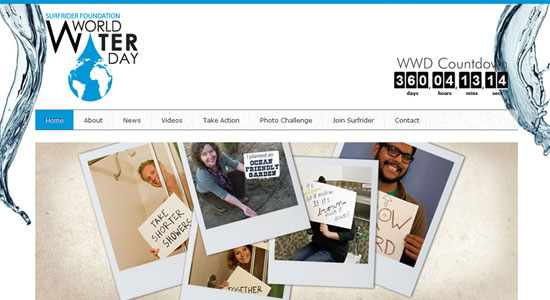 Client: Surfrider Foundation
Details: XHTML, CSS, jQuery, WordPress
Descriptions: March 22nd is World Water Day. Founded in 1993 by the United Nations, this global observance highlights the need for the care and management of the world's water resources. This year's theme, "Urban Water Usage" highlights the ongoing challenges we face as urban populations continue to grow.
Solutions: We implemented a clean, contemporary design utilizing WordPress' content management system.
Features: Jquery Content slider on the home page, social media incorporation, countdown timer, and an interactive Urban Water map.